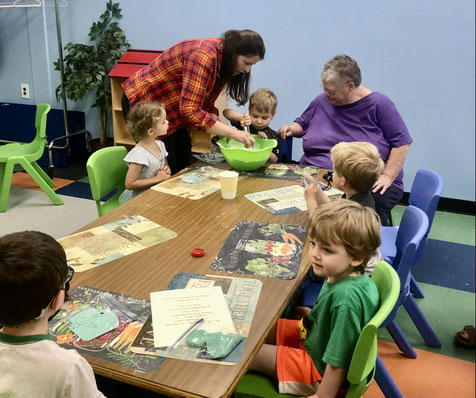 Every Thursday at 11, we have our Storytime and Craft with Miss Sara. It is a wonderful opportunity for children to engage with the world of a story through a connected activity.
This week, we read Don't Let the Pigeon Drive the Bus by Mo Willems. Then, our friends who joined us got to draw their own pigeon on a plastic bag and make playdough! The playdough could then be put in the bag and moved around to fill in the lines of their pigeon drawing. 
If you couldn't make it to Storytime, but think this craft is for you, don't worry! 
You can start at home by making your playdough.
You'll need:
2 cups of flour
2 tablespoons of vegetable oil
1/2 cup of salt
2 tablespoons Cream of Tartar
1/2 cup of boiling water
                                                                                                                               Food coloring of your choice
Combine ingredients and stir with a large spoon. Allow to cool and then knead the dough! We used blue food coloring to match the pigeon on the cover of the book, but you can use any color you want!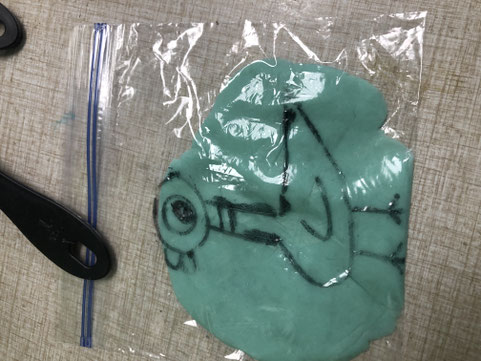 Next, grab a permanent marker and a plastic bag and draw your pigeon! If you have the book available, you can trace the pigeon through the clear plastic. 
If not, you can watch this video tutorial: https://www.youtube.com/watch?v=dNMeN31c9b4
Once you have your playdough and your pigeon, put your playdough in the bag to create your own interactive drawing!